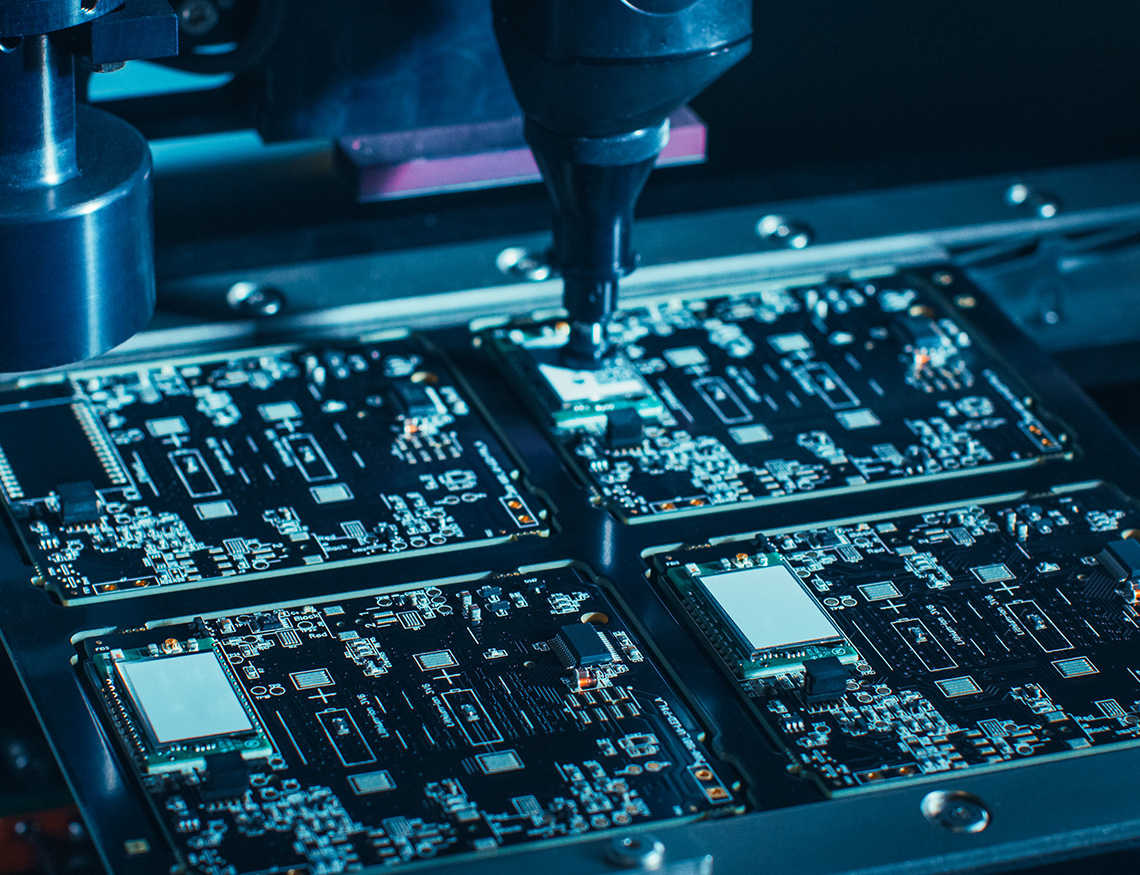 SMT assembly (surface-mount technology), in other words surface mounting, is, next to THT, the most common method of mounting elements. In this case, the elements do not have long leads passing through the holes in the PCB, but their leads are flat, equal with the base of the housing. They are placed directly on the pads on the PCB and then soldered from the same side. The components allow for efficient and cost-effective automation by the assembly line. Then, the first stage of assembly is to apply solder paste to the pads, apply the elements with P&P pavers, and then, together with the paste and elements, are subjected to heat treatment in a special furnace.
Another way is soldering, which can be done by wave, where the components are attached to the PCB with glue and then soldered by contact with liquid solder.
SMD elements (surface-mount devices) – elements used for surface mounting. Often the SMD / SMT abbreviations are used interchangeably, which is not correct but generally accepted in the industry language.