Based on our knowledge and experience, we provide our clients the means to deliver innovative electronic solutions to the world, creating a better, brighter future. For all of us.
Every day we take up challenges and set our goals a little bit further, to improve the quality of our services and meet each and every requirement of our clients. We strive to cultivate a culture of constant improvement through optimizations in every department of the company.
We learn and develop our competencies and skills through cooperation with clients from various industries, which allows us to face increasingly more demanding projects. We strive to expand the range of our services to become a comprehensive provider for our clients. We want to offer a broad spectrum of services to help our clients to reduce the logistics necessary for finishing their projects.
READ MORE
2022-2023

Change of company location, modern new factory located in Krakow
Establishing a mechanical department and its own tool room
Increase in employment of approximately 50 people
Purchase of a THT through-hole assembly machine
Purchase of a new reflow-soldering


2018-2021


Replacing the SMD line with a newer and faster one
Employment growth (around 40 people) and company area
Optimizing production processes, increasing efficiency and quality
Purchase of the next necessary machines and devices to support the production
Acquisition of AOI (Automatic Optical Inspection) device
Implementation of new lines for SMD assembly
Establishing a marketing department


2016-2017


The next stages of the company's development: increasing employment and increase in space production
Implementation of a quality management system ISO 9001
Establishing of the Purchasing Department and the Production Planning Department
Purchase of wire processing machines
Employment exceeds 30 people


2014-2015


The need to increase the production area. Another moving to Mrozowa Street in Cracow
Purchase of an automatic SMD assembly line
Establishing of the Technical Department and the Quality and Control Department


2012-2013


First relocation
Focusing the company on the assembly of electronics and production of cable harnesses
Purchase of the first production machines


2010


The company was founded by Artur Wydra, who has 10 years of experience in the field of services offered by the enterprise
Initially, the company employs one employee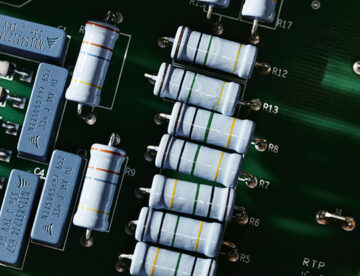 THT assembly (Through-Hole Technology), or through-hole technology, is a technology for assembling electronic components on printed circuit boards (PCB). The technology consists in inserting elements with leads through metallized holes in the PCB, and then soldering them from the other side of the PCB. Elements can be placed by hand or by machine. Soldering can…